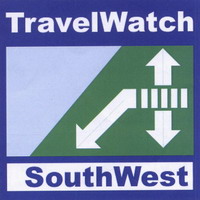 Travelwatch Southwest has launched a scathing attack on the Isles of Scilly Steamship Group, saying they risk putting the economic viability of Scilly and the welfare of its islanders at risk.
The community interest company – which represents passengers in the south west of England – has spoken of its "concern" at the legal challenge mounted by the Steamship Group against Penzance Heliport.
In a letter to Cornwall Council, Travelwatch said: "We consider that the [Steamship] company, which currently has a monopoly of scheduled air and sea passenger links with the mainland, is in danger of putting the viability of the islands' economy and the welfare of islanders at risk."
The group goes on to express its view that the withdrawal of the previous helicopter service in 2012 caused "significant economic harm" on the islands and in West Cornwall.
The letter continues: "Connectivity has suffered and transport resilience reduced.   Penzance Heliport Ltd's scheme to establish a reliable, high-frequency, year-round link between Penzance and St Mary's and Tresco would provide a much-needed antidote to the damaging effects of peripherality and isolation from reliable transport networks."
The letter says the Steamship Company is "ignoring" the widely-acknowledged need to secure resilient, year-round transport services to the islands and calls on the Local Enterprise Partnership and Cornwall Council to refer the company to competition authorities for its role in frustrating the reinstatement of a helicopter service.
They added: "The seeming attempt to frustrate the re-establishment of the helicopter link unless its promoters agree to use the Steamship Company's airport facility at Land's End suggests a possible abuse of market power that is worthy of examination in the public interest."
Travelwatch Southwest is an independent community interest company that seeks to work collaboratively with local transport authorities and Local Enterprise Partnerships, transport undertakings, business organisations and other stakeholder groups with an interest in improved public transport provision.